REVIEWS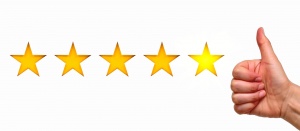 "I appreciate the communication, reliability, and professionalism provided. Definitely worth the cost over Uber or Lyft. Will use and recommend their service in the future. Highly recommend." ~ Jenean K
"David was kind and helpful in every way. I am an international student and booked a ride from MCI airport to Lawrence. He replied swiftly through the process of booking and meeting each other - even though I booked a ride a day ago of my flight. He also prepared some bottles of water in his car for me and we had a pleasant talk while getting to the destination. He patiently waited for my check-in (stopover) and tried to find the right apartment at the destination - there were several same-looking buildings and we had to figure out - even though he had to carry my heavy baggage back and forth. I am willing to meet him again whenever." ~ Kyungmin Jung
"These guys are great! Tom was our driver and was very personable and fun. He was on time, gave attention to detail, took the stress off our group having to drive to the event. Very flexible and great communication!" ~ Eric M.
"I wasn't able to schedule a trip with Uber to the airport so I gave 1st Shuttle Service a try. Great service and price! I will definitely utilize them again." ~Jon M.
"They are amazing , they are life saver. They covered me when I needed them the most A1 service A1 effort" ~Michael h.
"Great experience using David and his company. We flew in with ice and snow on the ground and I was glad to have an experienced driver for me and my son. Smooth pick up at airport and drop off at our downtown hotel. On the return trip, he sent another driver, Tom, who was excellent as well. Very nice, clean van, friendly conversation, and thoughtful service. Very reasonable rates too. I will use them again on my next trip to KC." ~ Thomas E.
"I ordered a car for my elderly father from his home to the airport. David and 1st Shuttle Service went above and beyond. David was very prompt in responding to my inquiry and answered all my questions. The quoted rate was significantly less than the other car companies that I contacted.~ There was great communication with both me and my father. Pickup and drop off was on time and upon arrival to the airport, David did so much more to help my dad than what was expected. He grabbed a wheelchair and helped my dad to the airline counter. He printed his boarding pass and when there wasn't an assistant available at the airline counter to help my dad, he wheeled him all the way to the TSA checkpoint until someone else could help him. I will use 1st Shuttle Service again anytime my family or I need transportation in the KC area and would give them 10 stars if I could. Thank you David!!" ~Stephanie D.
"Co-owner David was incredibly pleasant and helpful while transporting my wife and I on our wedding night! He brought a little gift box with Prosecco and chocolate covered strawberries for the special occasion." ~Matthew H.
"I can't say enough about this company!! My family had a family emergency and need to get my brother to the airport last minute. Well where he was (in the sticks!!) they only had one cab driver and he would not take him the the hour and a half to the airport. We had all flights booked and paid for and needed to get him out of there ASAP. I am soooo grateful for David! I contacted him at 4:30am and he responded to me an hour later. We set up a reservation not even 24 hours in advance for a pick up at 6:30pm and I thought I was in the clear until I had completely forgot that hotel check out is 11am! I called David at 9:30am and he had my brother in his car an hour later! Best and most comfortable ride my brother has ever taken!! Thank you again David I don't know what we would have done without you!!" ~ Jennifer S.
"I have had the pleasure of utilizing 1st Shuttle Service twice in my business travels to Kansas City, and each time has been a pleasure and entertaining. David has accommodated my crazy 4am trips to the airport with a bright, positive attitude that helped get me going, and with coffee to boot! His light-hearted repartee, pithy stories and hilarious jokes en route to my destinations make the rides so much fun and enjoyable, I look forward to them each time I travel into KC. I HIGHLY recommend 1st Shuttle Service. They are prompt, very responsive with great communication throughout the entire process, as well as, anticipate what you need, even when you yourself drop the ball. The name says it all! Thank you, David! Until next time..." ~ Windy J.
"Always happy to recommend first shuttle service! My go to drivers." ~Nancy R.
"It was a totally great trip home today. Thomas is terrific, I really liked him Thanks a lot." ~ Janice S.
"David was extremely friendly and helpful with every aspect of our ground transportation. I highly recommend 1st Shuttle -but be ready for some corny jokes!!! Thank you for the excellent service!"~Jerri U.
"Positive feedback-Jan 4, 2021 Timeliness, Route taken, Driver, Vehicle, Travel time JOKES" ~William W. (Reviewed on 4 different occasions with same review...He loved the jokes)
"They really took care of my family" ~Alshawnda W.
"Timeliness, Route taken, Driver, Vehicle, Travel time …nothing went wrong! hit wrong button! David is always prompt, good driver, and I so appreciate his driving me."~ Marianne M.
"Thank you for the chocolate strawberries! I enjoyed them in the comfort of home after a long day of travel. I appreciate you!"~Christine S.
"You are as good and clever of a guys anyone could hope for to relieve the stress of travel. Whether it's coming or going, worries and travel angst seems to fade away. You drive well also!"~H.H.
"Great experience from beginning to end!! Thank you "~Ann B.
"Best shuttle service. Highly recommend!!!" ~Elissa R.
"Excellent service! So courteous and informative and we have no words to express our thanks. In fact we will use David for all our rides and recommend him to our friends." ~Shibani M.
"Outstanding service!" ~Karen M.
"Awesome experience and driver!"~ Patrick M.

GET YOUR QUOTE TODAY!
At 1st Shuttle Service YOU are our 1st priority!